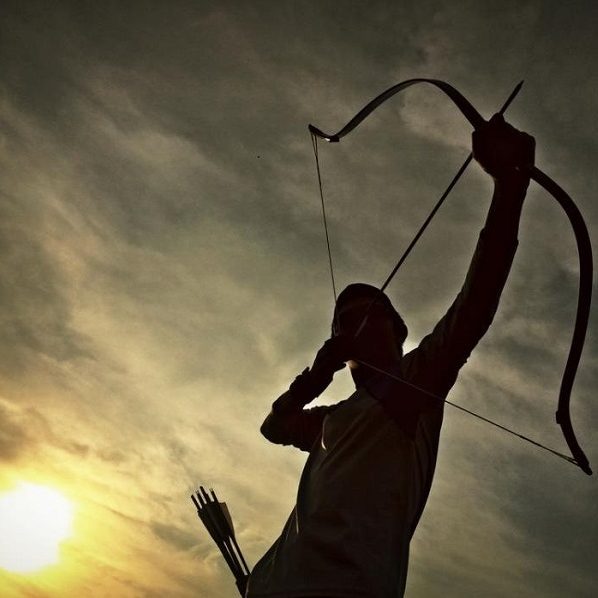 Australasian Online Sanskrit Week
'That which is bright and is subtler than the subtle, and that on which are fixed all the worlds as well as the dwellers of the worlds, is this immutable Brahman; It is this vital force; It, again, is speech and mind. This entity that is such, is true. Itis immortal. It is to be penetrated. O good-looking one, shoot (at it).' ~ Muṇḍaka Upaniṣad 2.2.2.
This event has been held every year for 30 years and now for the first time it will be offered online, and is open to members of philosophy groups in the School who are meditating, and have attended a School residential.
It provides the opportunity for quiet study, practice, reflection and discussion. A familiarity with the Sanskrit alphabet is essential.
Programme 
Meditation | Muṇḍaka Upaniṣad | Chanting | Pāṇini Grammar | Sanskrit Reading | Reflection | International guest speakers
What You Will Need
Study is offered at all levels. Full notes will be provided.
If you have them, have on hand:
Sanskrit pen | paper | current study material | Sanskrit dictionary | Dhātu Pāṭha
Any questions? Please contact Tessa Stephens at tessastephens71@gmail.com
Dates –
Commences: Monday 27 December 2020
Concludes: Friday  31 December 2020
Daily Times:
Start: 9am
Finish: 8pm
All times indicated are AEDT (East coast).
Your fee will be paid to your own School
Early Bird :$100 if paid by 31 October 2021
Full price: $150 if paid after 31 October
Early Bird discount will be applied after you 'Add to Cart'
Registrations close 30 November 2021
No late registrations accepted.