FIND YOUR CENTRE & EXPLORE YOUR POTENTIAL
Sunday 13th to Sunday 20th January 2019
Ctrl+Alt+Retreat is a week-long retreat exploring mindfulness, practical philosophy, and how to live a better, fuller and more joyful life. The week includes a lot of activities around reflection, mindful attention, and connection with others through discussions, collaboration, and fun too!
The week draws on a wide variety of traditions, including philosophy, the arts, and Eastern and Western spiritual practices. The retreat is designed for people aged 18-40. There are participants from all sorts of backgrounds, and people leave feeling refreshed, centered, and clearer for the year ahead.
It's an opportunity to spend time on the big questions in the company of other people like you, to gain clarity and feel more confident in who you are and the choices you make. It's also a chance to slow down, reconnect with yourself, and look to horizons old and new.
Ready to book now? Follow this link to register
A TYPICAL DAY ON THE RETREAT
Mornings start bright and early! We begin with some yoga or tai chi, followed by meditation and mindfulness practice, then breakfast.
Morning sessions are a mix of group discussions, reflective activities, and mindful work (which can be anything from cooking to cleaning to gardening). There's a break for morning tea, to have fun or just chill.
Lunch is usually a sumptuous affair with lots of goodies on offer, followed by a quick clean-up.
Afternoon sessions run similarly to morning sessions, with a mix of group activities and mindful working.
Mid-afternoon includes a solid block of free time (a couple of hours at least), where you can do anything you like - play some ultimate frisbee, relax with a book, or grab a coffee down the road.
Evenings include meditation and a full dinner, followed by free time and optional evening talks. The days are quite packed with activities, so some people like to go to bed early, but others stay up a bit to chat, relax and have fun.
One evening is usually dedicated to our own talent show, where you can show off your singing, stand-up comedy, talk about a topic close to your heart, or show us photos of that time you climbed a mountain or had an adventure.
People come for many reasons - to take a break, to get away from it all, to explore a big question or issue in their lives, or just to connect with a group of friendly and like-minded people.
We find that most people go away with a newfound sense of peace, balance and happiness not common in everyday life; a new appreciation for things within or around them, or in other people; a renewed focus, clarity and energy.Ctrl+Alt+Retreat is open to anyone aged 18-40 with an interest in self-discovery.  We welcome people from all walks of life, from across Australia, New Zealand, and beyond.
Ctrl+Alt+Retreat is its own thing, but it is supported by the School of Practical Philosophy in Sydney, Australia.  A lot of the tools and practices we cover during the week come from those learned in the School, but we like to mix it up a bit.
There is also a Ctrl+Alt+Retreat run in the UK - you may have found their website too (www.ctrlaltretreat.co.uk).  The Sydney retreat is organised by a different group of people, but we're linked via the global School of Practical Philosophy community.Ctrl+Alt+Retreat is held at 'Mahratta' - 25 Fox Valley Road, Wahroonga NSW 2076.
Mahratta is an art-deco mansion set in beautiful garden grounds – it's pretty impressive!  Check it out at www.mahratta.org.au if you're curious to know more.
Rooms are basic but comfortable, and are generally shared between 2-4 people.  Note that male and female rooms are separated for the week.  Sheets, blankets etc will be supplied.
If you require a special sleeping arrangement, please let us know in advance.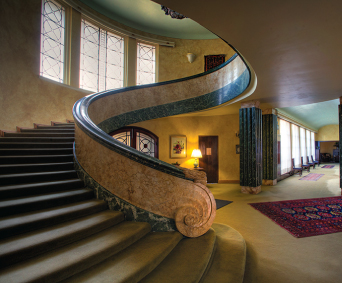 Good food is important.  Ctrl+Alt+Retreat serves a varied and delicious vegetarian menu for breakfast, lunch, and dinner each day.  Don't worry - there will be plenty of food! Dietary requirements can be catered for; please let us know about your needs when you register.
One of the most enjoyable parts of the week is preparing food together, under the guidance of a head cook (also a very skilled and experienced volunteer).
We ask you that you refrain from consuming alcohol or other intoxicants during the week.We find a dry week helps with meditation and mindfulness practices.  It offers a good opportunity to 'detox' and recover from stress of busy working life.  Please email us if you have questions or concerns.
Bring several sets of clothes, and plan for a range of activities. Casual clothing is great, but include some clothes suitable for housework, gardening, and sport (if you're keen). It's common but not compulsory to dress up a little for dinner, so you may want to pack some smart casual too.
We try to get to the beach one day in the week, so bring swimmers, goggles, hat, sunscreen and a beach towel - whatever you'd usually want for the beach!
Also bring all the personal items you'd normally use during a week away - toothbrush, hairbrush, chargers, sunglasses, any medications (please let us know if you have any particular medical requirements and we'll assist however we can).
Consider bringing a book, a ball, or some social games for free time.
It's fine to bring a laptop in case you need to work, but we'd recommend leaving it behind if possible so you can get the most out of the week.
We provide bath towels and all bedding, including linen, pillows and pillowcases, and blankets. If you're especially attached to your own towel or pillow or blanket, your welcome to bring it along.
Save
Save
Save
ADDRESS AND TRAVEL DETAILS
The address for the retreat is:
"Mahratta",
25 Fox Valley Road,
Wahroonga, New South Wales.
The estate is located on the corner of Fox Valley Road and Pacific Highway. Please enter through the main double-gate on Fox Valley Road.
By Car: If you plan to come by car, you can park either inside the property, or on Fox Valley Road, wherever spaces are available. 
By Air: If you are flying into Sydney you can come by train to Mahratta. 
Train: Catching the train to Mahratta is fairly straightforward. A train line runs from the Airport (both international and domestic terminals) to Central Station (make sure you get on the train going to the city and not to Cronulla). On weekends, trains leave every 10 – 15 minutes. Get off the train at CENTRAL STAION and go to platform 16 for trains that will head to WARRAWEE STATION. This is the T1 North Shore and Northern Line (colour code yellow; Warrawee is between Chatswood and Hornsby). Any train on this line departing Central Station to Berowra or Hornsby via Gordon will stop at Warrawee – avoid catching any trains that are going to Hornsby via Macquarie Park. 
The journey from the airport to Warrawee station takes around 1 hour. Once you arrive at Warrawee station, it's a 10minute walk to Mahratta. 
If you have questions about travel, email or send a message via Facebook:

ctrl-alt-retreat@practicalphilosophy.org.au
www.facebook.com/CtrlAltRetreatAustralia/
Save
Save
Save
Ctrl+Alt+Retreat is run by volunteers and the registration fee is there just to cover the costs of the week.
We understand that money can sometimes be an issue and would prefer that it not be a barrier to people who want to attend.  If you're having difficulty making the full payment right away, please email and we can discuss different options, such as a payment plan.
BIOS COMING SOON
Save
Save
Save
Are you ready to secure your space? Click the 'select event' button below to start the registration.
Save
Save
Save
Find your centre and explore your potential. Ctrl+Alt+Retreat is a week-long retreat exploring mindfulness and practical philosophy. It's an opportunity to spend time on the big questions, to gain clarity and feel more confident in who you are.