The Philosopher Alfred Whitehead once said that everything anyone has written in Western Philosophy is little more than a footnote to Plato.
We are fortunate to have as the leader of our Platonic studies someone who is fluent in ancient Greek and who is currently involved in the preparation of a new translation of the whole of Plato's work.

"Like an individual human being, the city should live well. And to live a goodly life it is first necessary that we ourselves do no injustice, or suffer injustice at the hands of others......... The same principle also applies to the city; if it becomes good, its life is peaceful, if bad, its life is a battle, internally and externally. " ~ (Plato's Laws, Book 8)
A Day with Plato is held three times a year, alternately at Hyde Park Towers, CBD and Mahratta, Wahroonga. However, due to COVID-19 this event will be an online event via ZOOM. The event is always on a Sunday, 9am-3pm.
The approach taken is to read and discuss the text with a view to following the argument rather than assessing whether the views expressed are correct or otherwise, or whether my views are correct or otherwise. All that is required, is an enthusiasm to go beyond what we normally regard as the limits of our understanding. Participants find these events stimulating and refreshing.
Each day begins with a briefing to put into context the materials to be studied and includes morning tea and lunch in very good company.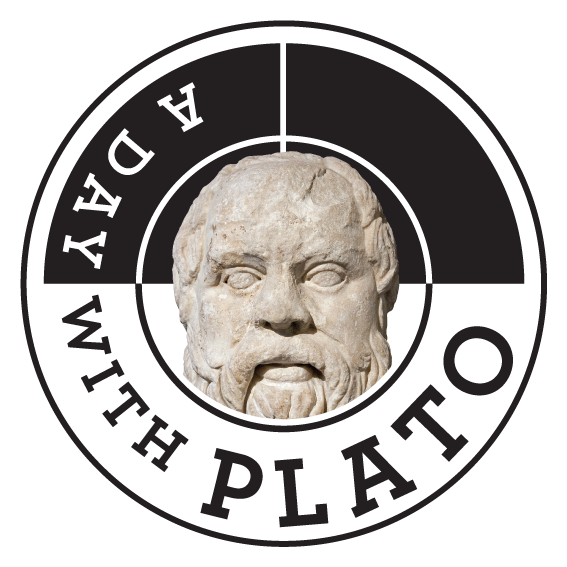 IT WOULD BE BETTER FOR ME … THAT MULTITUDES OF MEN SHOULD DISAGREE WITH ME RATHER THAN THAT I, BEING ONE, SHOULD BE OUT OF HARMONY WITH MYSELF.
(Gorgias 482C).
'IF A YOUNG PERSON WERE TO ASK YOU, WHAT ARE THE BENEFITS OF STUDYING PLATO WHAT WOULD YOU REPLY?'
'STUDYING PLATO TEACHES YOU HOW TO THINK. PARTICULARLY IT TEACHES YOU HOW TO BE FREE OF THE PRECONCEIVED IDEAS THAT WE MIGHT INHERIT. IN OTHER WORDS LIBERATION.'
Sorry, we couldn't find any posts. Please try a different search.