ELIGIBLE CONCESSION CARD DETAILS MUST BE PROVIDED AT THE TIME OF REGISTRATION
The School of Philosophy offers reduced fees to students who study full time, and have a student ID card from their University or Tafe institute.
Concessions fees are also available to people who receive an aged pension, a veterans pension or are registered unemployed. In order to receive the discounted fee, the concession card number must be included at the time of registration.
The below outlines which cards are eligible for the discount and which cards are ineligible.
PENSIONER CARD
DEPT VETERAN AFFAIRS CARD
UNIVERSITY STUDENT CARD
TAFE STUDENT CARD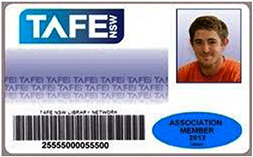 COMMONWEALTH SENIORS HEALTH CARD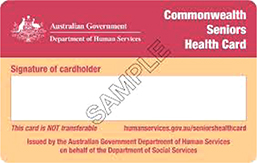 HEALTH CARE CARD
TRANSPORT CONCESSION CARD

COMPANION CARD
SENIORS  CARD